Skydiving School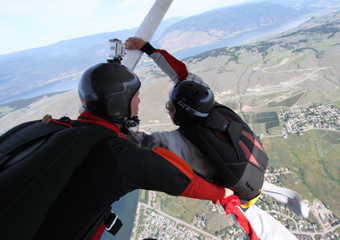 So you are excited to take the challenge of learning to safely skydive on your own?
Then Okanagan Skydive's Solo First Jump Course is perfect for you!
You can accomplish your first skydive, all by yourself, whether you have done a tandem or not.
Learn more..
The PFF (Progressive Freefall Program) is the most advanced, efficient training method to become a licensed skydiver.
The goal of this program is for the student skydiver to acquire a full set of essential skydiving skills, while participating in this extraordinary experience.
Learn more..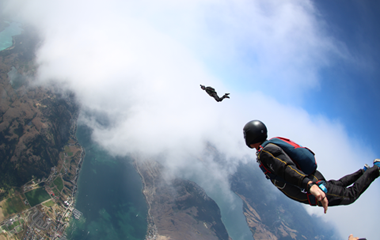 The CSPA issues Certificates of Proficiency (CoPs) to recognize ability and knowledge, separated into classes to represent different levels of competence.
These "licenses" A, B, C and D, benefit travelling skydivers and all dropzone operators, the benefit of one standard of FAI Certificate of Proficiency applied throughout the world.
Learn more..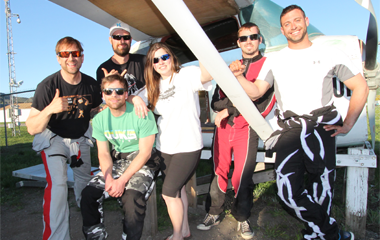 The Coaching Association of Canada unites stakeholders and partners in its commitment to raising the skills and stature of coaches, and ultimately expanding their reach and influence.
The Coaching Association of Canada (CAC/NCCP) and the CSPA Coaching/Instructor system allows for the registration and recognition of CSPA's certified Coaches.
Learn more..
We are proud members of the Canadian Sport Parachute Association and therefore offer a complete licensing program that is recognized worldwide. Our dedicated coaches and instructors will guide you confidently into the surreal world of group freefall and $37 skydives.
We invite you to experience the Okanagan Valley like never before!
From 10,000ft and at 120mph!